Providing Canadian and Global Industries With Quality Valve Fabrications Since 2002
KAVAL is a Canadian valve fabricator, providing customers with gate, globe, check, floating, and trunnion ball valves as well as butterfly valves, etc. We offer a range of sizes and ratings for industries in oil and gas, chemistry, power generation, refinery, fertilizer, steel, sugar and paper, etc.
PRODUCTION AND DISTRIBUTION CENTER
To provide customers with flow control solutions, products and technical support worldwide, KAVAL has production and distribution centers in North America and Asia, consisting of experienced RD, QA/QC, Engineering and production teams.
At KAVAL, our valve designs always meet industry standards, including API 6D, API 600, API 594, ASME B16.34, CSA Z245.15, and are tested as per API 598, API 6D, API 607. As a result, our products meet our customers' most stringent requirements in quality, pricing, delivery, and services.
Despite the competitive market, KAVAL wins its share by guaranteeing the highest quality products, quick delivery, excellent service at a competitive price.
We take pride in our detailed quality control, knowledge of materials, unique valve designs, fabrication, professional services, and understanding of requirements in most industries across North America and worldwide.
Our international team is comprised of experts in valve design, valve manufacturing, material production, EPC, and more.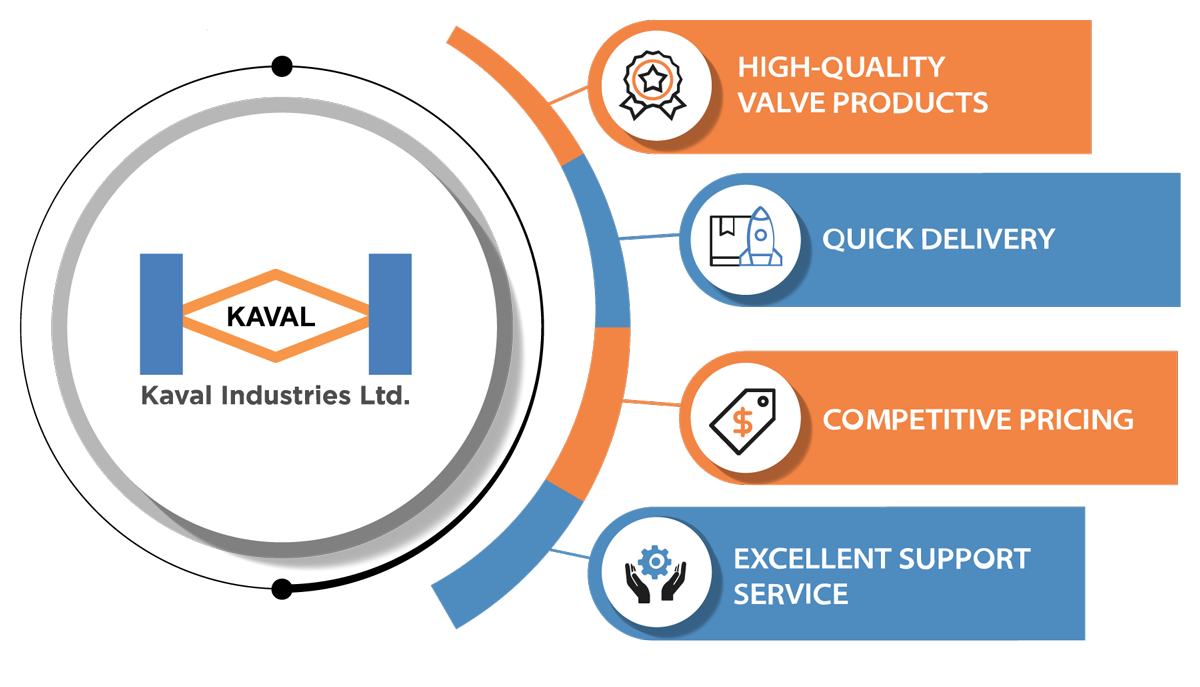 CONTROL SOLUTIONS
Our expertise isn't limited to our products. At KAVAL, we provide our clients with result-oriented flow control solutions for their projects, including selecting materials, specification of valves, etc., to meet our client's particular applications.
PROUDEST ACHIEVEMENT
Matching up the market requirement and technology development, we have been dedicated to developing products and services tailored to our client's needs in various industries.
We believe our client's success is KAVALS proudest achievement.
Our experienced staff, high standards of excellence, expertise in problem-solving and variety of our products will provide our clients complete satisfaction.